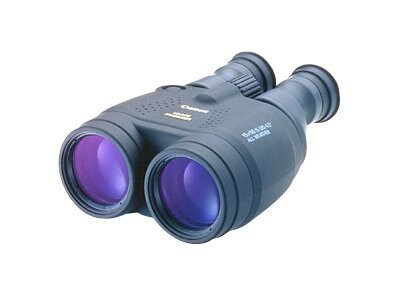 Binoculars with image stabilizer
Canon's range of binoculars brings the world within your reach. High-quality Canon optics in every model provides excellent edge-to-edge contrast and sharpness. All models feature environmentally friendly lead-free glass and a rubberized non-slip grip for easy handling, indoors or out.

Designed for professionals and uncompromising enthusiasts, Canon's IS high-magnification binoculars set new performance standards. With wide 50mm objective lenses and high magnification, these rugged all-weather Canon Image Stabilizer binoculars set a new benchmark for image brightness, clarity and design.